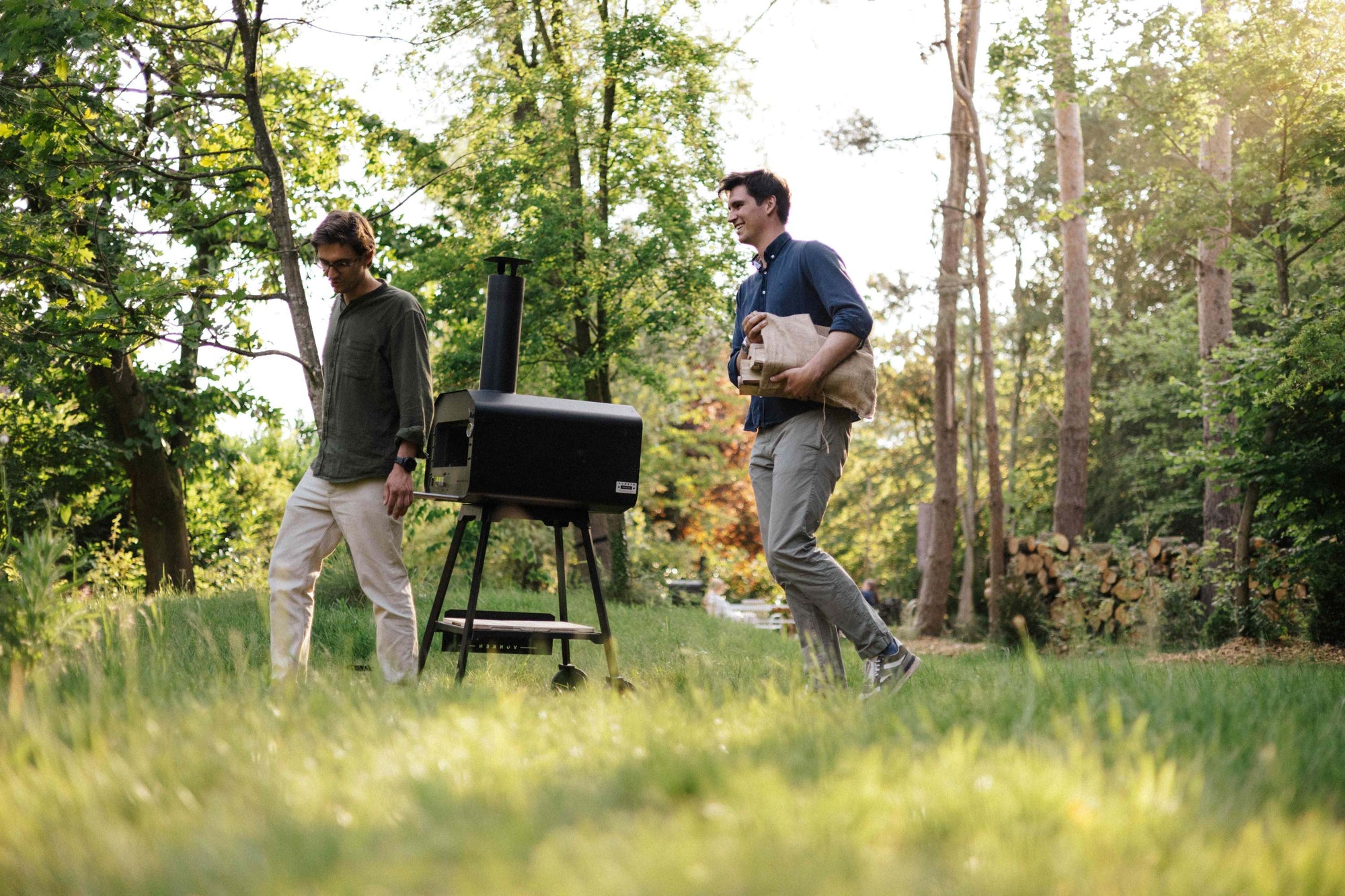 Meet the founders
Vonken is a Belgian company founded in 2020 by two friends who once developed an oven at a scout camp to serve pizza, bread and much more to the children. Today, Adrien and Sebastian build their innovative ovens for people all over the world.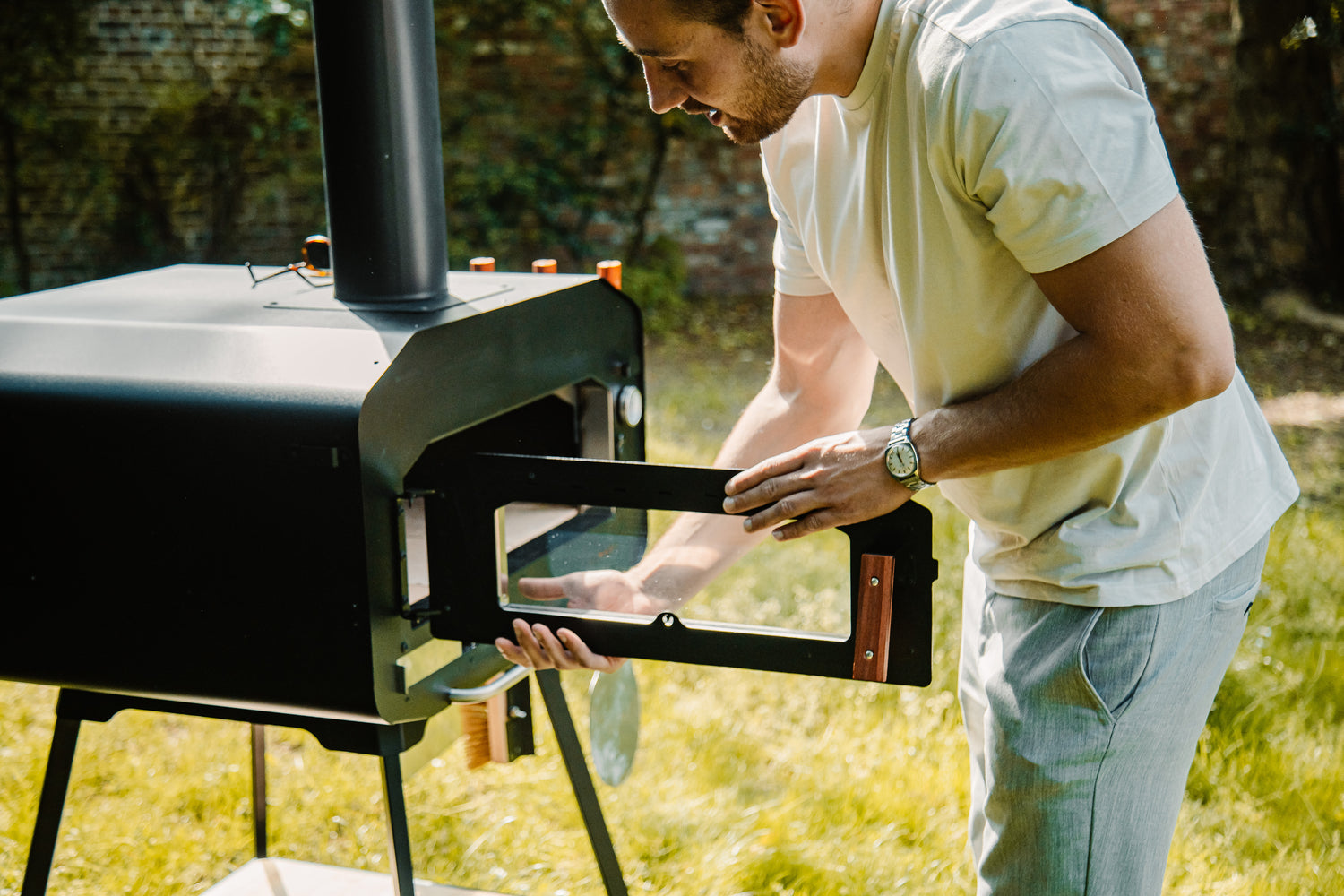 After numerous thoroughly studied prototypes , endless experiments and cooking sessions all over the country, our Vonken Original was born. Adrien & Sebastian found their way to the West Flemish metal industry, product designers with an impressive understanding of drawing and the Burgundian food culture of Belgium. Together with numerous local stakeholders, we are continuing to build the outdoor ovens of the future.
From a rusted barrel to a perfect oven
A camp meadow in the Ardennes, an old oil barrel and a pile of stones : this is how Vonken was born.
It started with our rusty barrel in which we prepare our first pizzas, casseroles and BBQ for our camp mates, little aware of the fantastic cooker we had in our hands. This is how we evolved into the elegant ovens that Vonken produces today.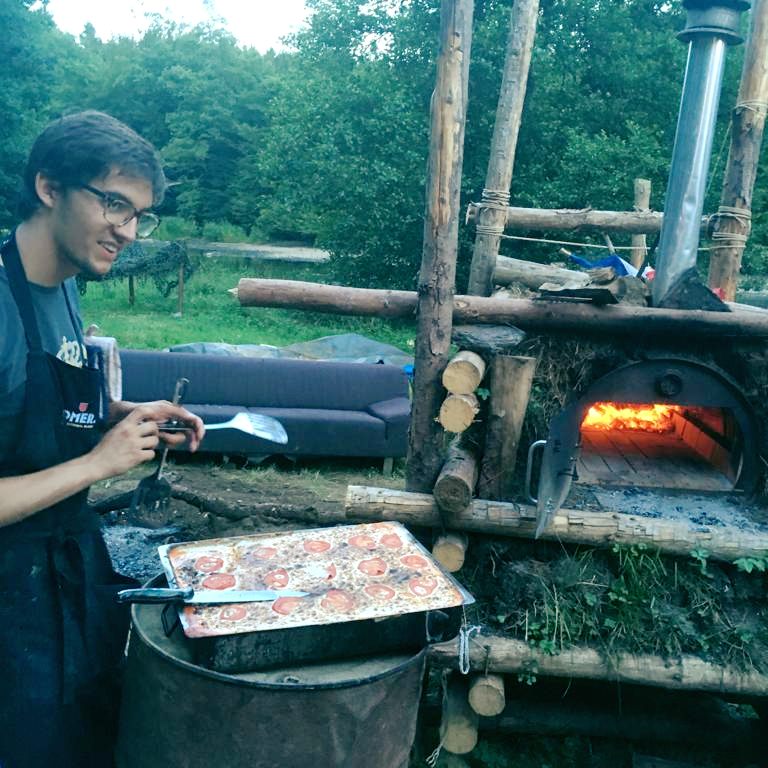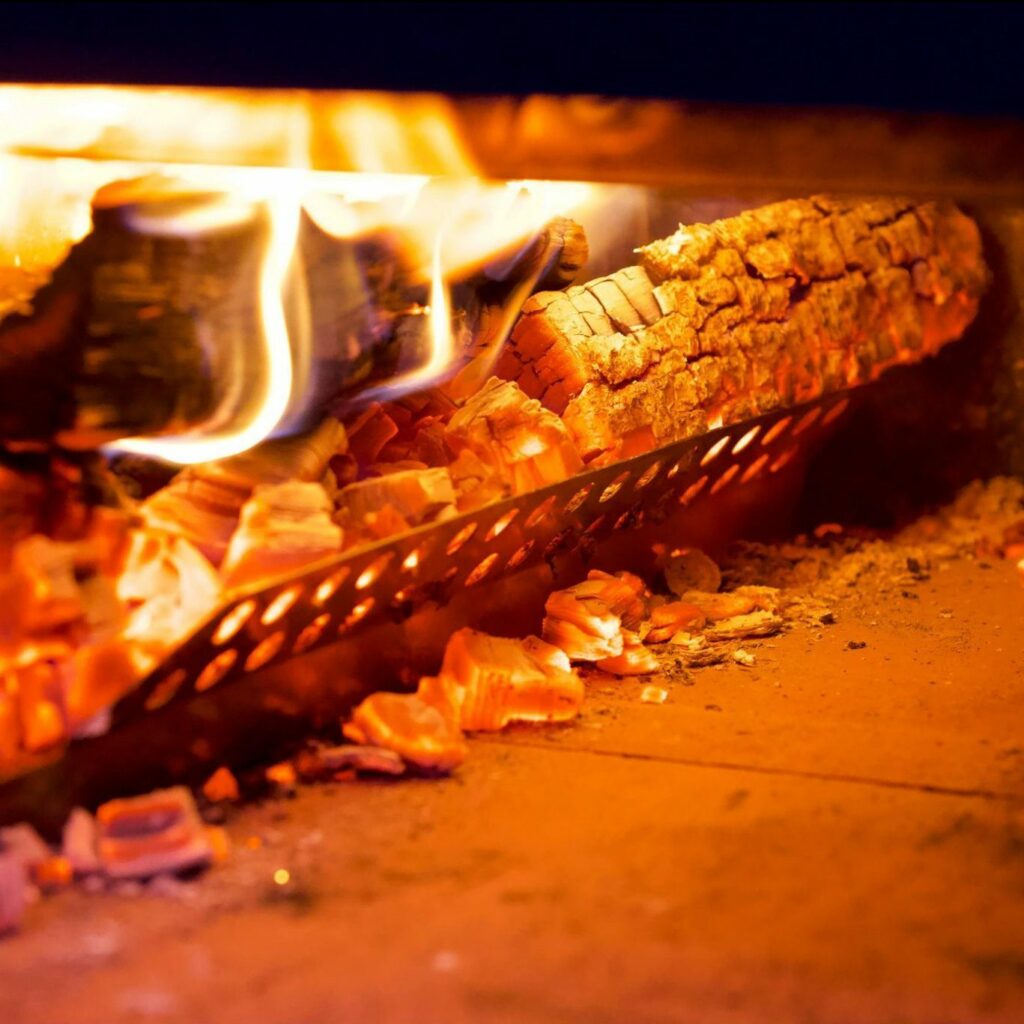 Cooking with fire
Fire brings life. In the Scandinavian north, the Low Countries or the sunny south, families and friends strive for the ultimate sense of belonging.
Vonken takes this mission to heart: a limitless outdoor oven that allows a wide range of dishes to be prepared with ease, and at the same time an elegant atmosphere maker that is fun to spend time around in all seasons.