Every Vonken is entirely made out of a stainless steel exterior and Cor-Ten steel interior and is, as such, very weather resistant. To avoid the ingress of water and to fully maintain the insulating capacities, we suggest protecting your oven with this cover during extended periods of rain or when the oven isn't in use. This adapted rain cover ensures that no water can ingress the fireproof rocks or the insulation. The cover is made from sustainable materials and has a weatherproof coating. This ensures that your oven remains dust-, rain-, and dirt-free. The ventilation holes also make sure that condensation doesn't stand a change. The stretch band and the sling system as closure ensure that the cover is easily put over the oven. Even the accessories can remain in place underneath the cover.
Specifications
Material
Durable and Weather Resistant Oxford Fabric
When will my box be delivered?
14 days reflection period
Reference:
0303 ACC-COA-HOME
A protective cover for all seasons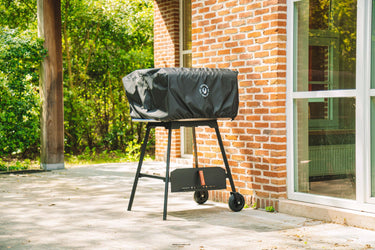 Wear-resistant Oxford Fabric
UV resistant, ideal for bridging long, humid periods. Easy to transfer, even with the Essential Tools still attached.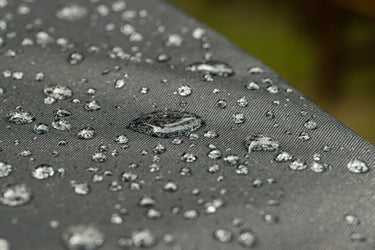 Waterproof, yet breathable
The cover lets water run past it, just as if it were a duck. Ventilation holes keep the oven free of condensation.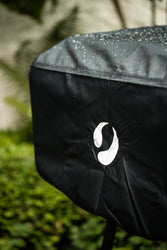 Protective cover during transport
Do you often go out with your Vonken? The winter coat is an ideal protective cover to avoid scratches during transport in a car, through your house or anywhere else.