Fuel Storage Home/Original
Sold Out
The Fuel Storage fits in the Vonken Frame and is designed to keep your wood logs high and dry and is easily mountable or detachable. On top of the Fuel Storage, the Food & Wood boards easily rest. Since fuel is not limited to wood, the Fuel Storage can also be used to keep a gas cylinder in place.
Specifications
Material
Black Powdercoated Stainless Steel
What's in the box?
Fuel Storage
Set bouten om te monteren
When will my box be delivered?
14 days reflection period
Reference:
0303 ACC-STO-HOOR
High and dry
Easy to assemble
Easy to mount on the base without interfering with other functions.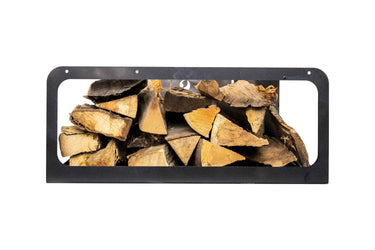 Pile wood in the right place
How much wood does Voken consume in one evening? Fill the Fuel Storage and you will be amazed at how little you need.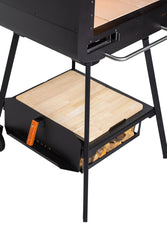 Still lockable
Can still be completed with the Vonken Food & Wood Boards for a complete set.