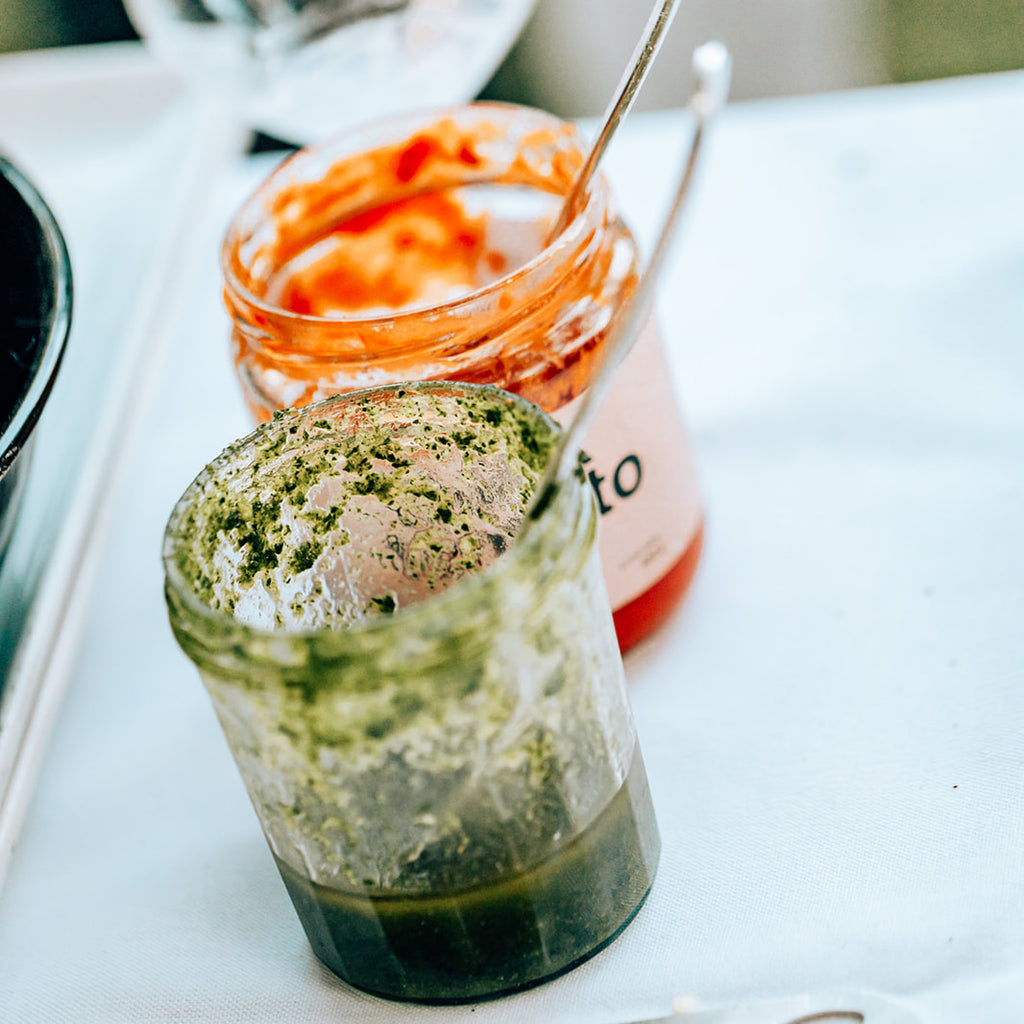 Description
Ingredients
200 ml olijfolie
Een halve bussel (platte) peterselie
Peper en zout van de molen, naar smaak
4 Gepelde teentjes look
Preparation
Doe de olie, de halve bussel peterselie, het peper & zout, en de teentjes look in een blender of een recipiënt.
Mix erg hard zodat je een smeuïge, frisgroene en egale massa krijgt.
Optioneel, voor wie van verfrissend en zomerse toets houdt: voeg wat zeste van citroen of limoen toe.
Je kan deze topping nu gebruiken voor een belegde pizza, of gewoon als enige topping voor een heerlijk lookbroodje. Het is een even goede smaakmaker om vlees, vis en groentjes mee af te werken.
Het is van groot belang dat je deze olie na gebruik bewaart in de frigo (omwille van Botulisme). De olie zal mogelijks stollen in de frigo, maar dat gaat zo weer weg bij het volgende gebruik.